Books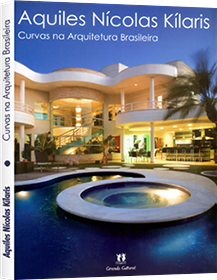 CURVAS NA ARQUITETURA BRASILEIRA
The book Curves in Brazilian Architecture, published by Editora Ciranda Cultural, portrays the trajectory of the architect Aquiles Nicolas Kílaris. Known nationally for the characteristic style of valuing curved lines and organic forms, it has as great inspiration the work of the architect Oscar Niemeyer.
This way of designing is portrayed in the 271-page book, where Kílaris opens his files and exposes texts and photos that reveal in every detail the way in which he expresses himself, making clear, his trademark in designing.
Publisher: Ciranda Cultural
Finish: Hardcover
Dimensions: 23.8 cm (width) by 30.2 cm (height)
Pages: 271
Price: R $ 59,90
BUY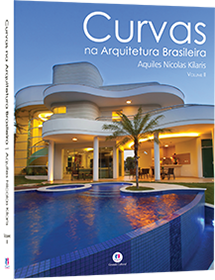 CURVAS NA ARQUITETURA BRASILEIRA II
The architect Aquiles Nícolas Kílaris has just released the book Curvas Curves in Brazilian Architecture volume II. The publication brings 11 unpublished projects signed by the professional. The collection brings together residential projects, commercial and decorative displays and features beautiful photos and descriptive material for the reader to know in detail and architecture of Kílaris.
"With the success of the book Curves in Brazilian Architecture volume I, launched in 2010, we decided to continue this work of dissemination and show the public new projects that we carry out all over Brazil," said Kílaris.
Publisher: Ciranda Cultural
Finish: Hardcover
Dimensions: 23.8 cm (width) by 30.2 cm (height)
Pages: 271
Price: R $ 59,90
BUY